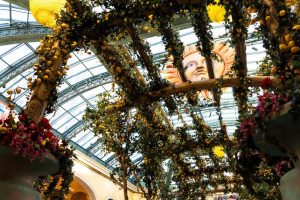 For homeowners with enough outdoor space, structures like gazebos, pergolas, or patios create an additional area to enjoy fresh air, nature, and good weather. Some of the most popular uses for outdoor structures are outdoor cooking, lounging in the fresh air, and gathering friends and family for social events.
Pergolas are one of the preferred choices for many, as they are simple structures that provide shade while letting air flow freely. Pergolas don't obstruct the view so much and allow you to enjoy nature while offering protection from the elements.
Wood vs Steel Pergolas
Traditionally, pergolas are made of timber. This natural material blends easily into the background and is affordable. Not to mention, it's easy to build with wood. But timber has a few disadvantages that disappear when choosing a steel pergola over a timber one.
Unlike wood, metal doesn't warp, chip, or rot and won't need so much maintenance. Steel or iron pergolas are incredibly sturdy and add a modern look to your house.
The Benefits of a Steel Pergola
Steel pergolas are growing in popularity because of the advantages metal has over other building materials. In most cases, outdoor steel constructions use galvanised steel, which is treated to prevent erosion and damage from the elements. Here are three of the main advantages of using galvanised steel posts to build a pergola:
Less Maintenance
Unlike wood, steel doesn't need any maintenance as long as the installation is done professionally. When choosing a timber pergola, you can expect a need for annual maintenance work involving repainting, applying treatments, or even doing repairs. Steel pergolas only need a basic wipe or rinse once in a while.
Modern Design
Wood has the unique ability to blend in with most architectural styles. However, steel constructions add a crisp, modern look to homes with a minimal or industrial style. You can choose any coating colour for galvanised steel, making it easy to match the rest of your home.
Accessories and Modifications
Because of the durability and strength of steel, manufacturers can build impressive, large pergolas with it. In addition to that, you can choose to have various modifications added to the main design and concept. If a classic pergola doesn't provide all the protection you need, you can choose an automatic roll-away roof, for example. Other steel pergolas can support a side wall or large window.
Are Steel Pergolas Safe?
Compared to timber pergolas, steel ones are safer and last longer. As long as a professional team handles the installation and treatments, your steel pergola will last for decades without any issues. Galvanised steel can perform properly outdoors because its zinc coating protects it from moisture and other damaging factors.
Strong, Stylish, Steel
If a steel pergola fits your needs and the architectural style of your home, RW Steel can provide the most competitive price estimate for all your steel needs. We manufacture and build with superior quality galvanised steel posts, ensuring that our customer service team stays on top of the customer's wishes. Contact us and let us help you turn your vision into reality!