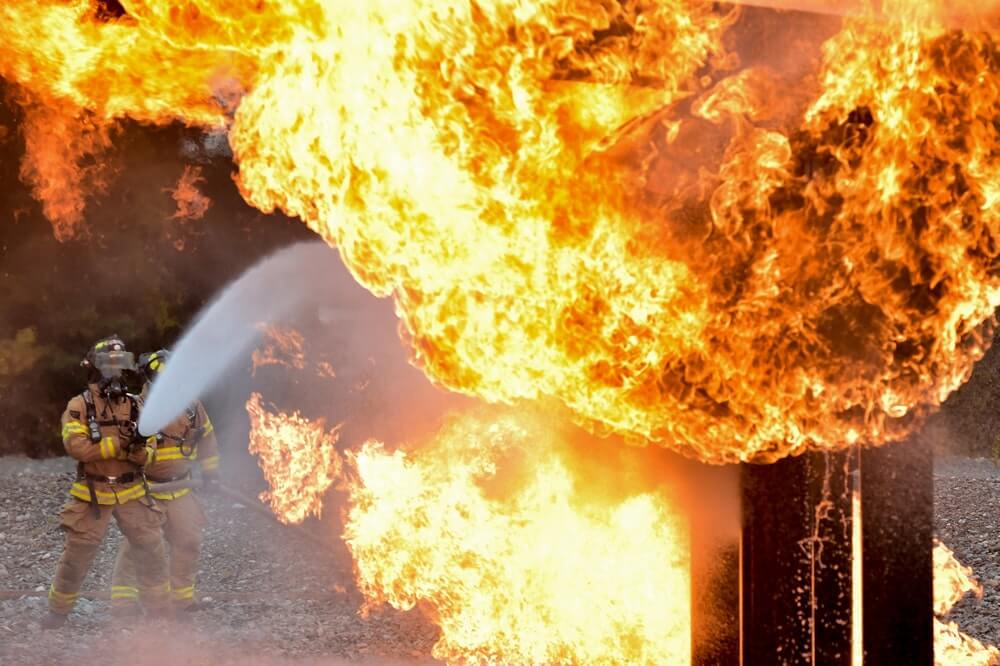 The title of this post seems over-simplified, doesn't it? Not our intention at all. Here at RW Steel, our day-to-days are all about ensuring that your home is safe and comfortable. We literally start at the bottom, working on reinforcing the foundation of your home – current or future. We work with the very best and most durable materials so that you never have to worry about the foundation of your home being a problem. While we're confident in this, there are always going to be elements of nature that we can't control when it comes to your home.
If you've been living under a rock, we're referring to the rampant fires around the country. Our entire team sends our best thoughts out to those who are impacted, we know that this is a growing number. While there is no foolproof way to avoid or prepare for fires of this magnitude, here are our thoughts on best practices, before, during and after:
Before:
You definitely want to have a smoke alarm, or two or three or four. Definitely have them in any rooms where there is heavy traffic, cooking or bathing. But, installing them is not enough. The batteries are a huge component. You want to replace these at least once a year. Believe us, it will be a headache for you, even if a fire doesn't occur.
While it sounds slightly "Zombieapocolypse-centric", these movies do have some good advice – DO practice escaping from your home at least once a year. This doesn't need to be a dramatic drill; it just helps inform the best ways for you to remove yourself and your loved ones from any dangerous situations.
During:
We bet that many of us learned this in school, but "stop, drop and roll" is a very real piece of advice. If the fire is too far gone and it's in your home, follow these simple directions.
Use your voice. Yes, smoke alarms should be used to be preventative, but in a current state of fire, go ahead and yell. You're only going to help your loved ones remove themselves from a dangerous situation.
After:
Call your insurance agent. There will be some emotions that immediately set in, and you have every right (and then some) to process these. But the sooner that you call your insurance agent, the sooner the damage can be repaired (and hopefully put some cash back in your pocket).
If you're able to access your property, (and do not do so if you're not given explicit permission), remove items that are undamaged. Unfortunately, there are all sorts of ways that Mother Nature can continue to inflict her dominance, even after a fire and you want to set yourself up for success.
There are so many other recommendations that we have and the best way to source these is to reach out to the RW Steel team. We're here to help, we're here to advise and we're here to support. Thank you for visiting our blog.