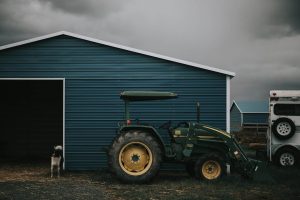 Our homes provide much more than shelter and security. They protect and contain all our treasured belongings, are organised to match our lifestyle and preferences, and we customise them constantly as our perspectives and daily activities change.
Hobbies and passions play a crucial role in the activities we include in our lives to better ourselves and be as comfortable as we can. We often dedicate separate spaces for our free time activities, and an outdoor shed can be a prime example of highly personalised leisure space.
Customising Your Shed
While traditionally used for storing equipment, outdoor sheds have evolved into personalised enclaves that their owners can visit to enjoy some quiet from the hustle and bustle of modern life. These stand-alone structures can be dedicated to personal hobbies, working remotely, or simply as a place to retreat when some privacy is needed.
Here are some ideas of different things that an outdoor shed can be used for:
Art Studio
For individuals with an artistic passion, an outdoor shed can be the perfect place to unleash one's creativity and keep the messiness away from the rest of the house. The shed can have plenty of storage space for art supplies and displaying completed works.
Home Office
Working from home has become increasingly accepted by employers, but most workers have been in a situation when they had to complete their tasks from home. An outdoor shed can be easily converted into a home office, allowing you to separate your work from your personal life.
Relaxing Retreat
We all need time and space to unwind and enjoy some personal time alone. Having a separate area from the house allows one to focus on relaxation and meditation.
A Safe Sanctuary
Building an outdoor shed is not complicated, but it has to be a durable and safe structure. Galvanised steel is a great material that you can use for stand-alone structures like sheds, garages, and even verandas because it is durable, lightweight, affordable, and customisable.
Galvanised steel posts and retaining wall steel beams are fit for supporting the structural weight of an outdoor shed. They are easy to install, can be easily cut to fit the dimensions, and are cost-effective and safe. You can build around the metal structure with different materials that match your desired architectural style.
Sheds and More
You can consider building an outdoor shed to separate your work or hobbies from your main living space. A stand-alone structure on your property might even increase its value and can be adapted to serve a different purpose later in life if needed.
RW Steel is Melbourne's leading retaining wall steel supplier, and we offer high-quality steel beams and posts that can be cut individually, depending on your needs. Our team has decades of experience in the steel industry, and we would be happy to assist with your steel needs for your next construction project. Get in touch with us today for a no-obligation consultation!