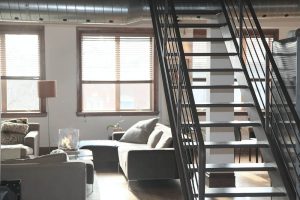 In the past, the image of lofts used to be reserved for artists and students looking for a way to save on rent. However, in the modern era, loft living has become much more trendy with many homeowners choosing to build lofts in their abodes. Those who own a house with a good floor-to-ceiling height are increasingly choosing to convert their vertical space into a loft. If you find yourself in such a position, here's a guide to help you get started on your loft living dreams!
The Pros and Cons of Loft Living
One advantage of loft living is the natural light you can get since loft spaces are typically open. There are no barriers of any sort, which allows great natural lighting and ventilation.
Another advantage is the efficient use of space. With a loft, you are essentially doubling your floor plan. The space underneath the loft can be used for other purposes, such as a home office or a play area.
Of course, loft living can come with certain disadvantages as well. For one, there may be less privacy. Noise from your living space cannot be blocked either. Nonetheless, this does not stop many from wanting to have a loft of their own.
Starting on a DIY Loft Project
Before starting on building a loft in your home, you should check whether you need a building permit for a loft conversion. Next, ensure that the design that you're using is structurally sound. Start by planning out the weight of the furniture you are intending to put on the loft. As the space to build a loft typically requires additional load-bearing posts to support the new mezzanine, you will also need to calculate the number of support posts you need.
Galvanised Steel Posts: The Ideal Support for Your Loft
While timber is a popular choice for loft construction, galvanised steel can bear a greater load and is generally a better choice for loft buildings. It is safer to choose a stronger material for your support beam, just in case you decide to install more loads on the loft in the future.
Galvanised steel also tends to be very durable. Unlike regular steel that rusts, galvanised steel posts are corrosion resistant, helping your loft withstand the test of time. Depending on the design of your loft, you can choose between 100uc15, 200ub18 or 250ub25 steel for your needs. Furthermore, they can be cut into the specifications you require for a perfect fit.
RW Steel – Melbourne's Premier Provider of 150UC and 200UC Steel
RW Steel is Melbourne's premier provider of 150UC and 200UC steel. We buy in bulk, so you can save on your steelworks. Our catalogue ranges from galvanised steel posts to retaining wall steel and we'd be happy to supply you with all the steel you need. Get in touch with us today for a free, no-obligation consultation to discuss your steel needs for your next construction project!