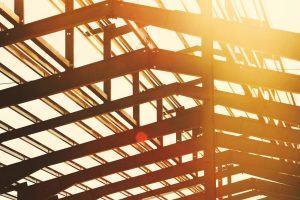 The framing of a house is one of the most crucial parts of its structure. It often acts as a skeleton that holds the building together and supports it when faced with external forces such as strong winds and rain. Thus, it is crucial that you choose the proper material when it comes to the framing for your home.
While you may have many options available, you should consult an architect or an experienced constructor before deciding. In this post, we discuss some of the advantages of choosing steel framing for your home.
What is Steel Framing?
Steel framing is a structure built of lightweight gauge steel that is cut and assembled on-site. Steel frames come in different thickness options and are more versatile than timber.
This framing type is highly durable and can withstand strong forces, supporting architectural projects that could not exist with a timber base.
The Benefits of Steel Framing
Here are the main benefits of using steel framing for your home:
Steel framing is durable and will not lose its qualities even after several decades.
Steel is a lightweight material that will be easier to transport on-site, cut, and assemble.
Steel is fire-resistant, which can save lives in a disaster, preventing the building from collapsing entirely.
Steel frames can have almost any cladding type, from stainless steel sheets to vinyl or bricks.
Facts about Wood Framing
Timber framing is a traditional style of framing and involves a lot of skill. This method of building support structures for homes and other buildings has been around for centuries, even millennia.
The wood used for building the frame of a house must be durable, able to hold its shape and solid enough to support large frame poles and beams. Beyond its physical qualities, wood is also a sustainable resource and can be recycled after the demolition of a house.
Comparisons, Cost and Sustainability
Since the start of the Covid-19 pandemic, timber prices have gone up. This makes steel framing more affordable than wood and comparable in terms of cost-effectiveness. While timber is still widely used, this recent shift in price has made it less desirable for constructors and developers.
Steel can also be easily reused and recycled and is much more readily available than most wood. It doesn't warp, split or mould, unlike wood, giving it another advantage in terms of lifespan.
The Verdict – Steel or Wood?
Overall, steel is the best option if you want a highly durable, robust frame that is lightweight at the same time. Inclement weather, termites and even fire cannot destroy or compromise a properly constructed galvanised steel frame.
If you're looking to build a new home in Melbourne, don't hesitate to contact RW Steel. We offer a variety of steel products, including galvanized H-channel steel posts that are ideal for framing homes. We also fabricate the steel posts to your specifications and cut them on-site at no extra charge. Contact us today for a free quote, and let us help you with your steel home framing and more.